Opening Hours
WE ARE OPEN:

EVERY SATURDAY
10am – 1pm

Mission Statement
To preserve and display the collection of artefacts covering 1000 years of history of St Bridget's church and to promote knowledge and understanding of the museum, the church and local history.
Events
Saturday 2nd September
Museum open 10am – 4pm for Heritage Day/Local History Fair. Travellers in time, Postcards, Books, Genealogy, Ephemera, Badges and much more... Exhibitions, walks, church tours etc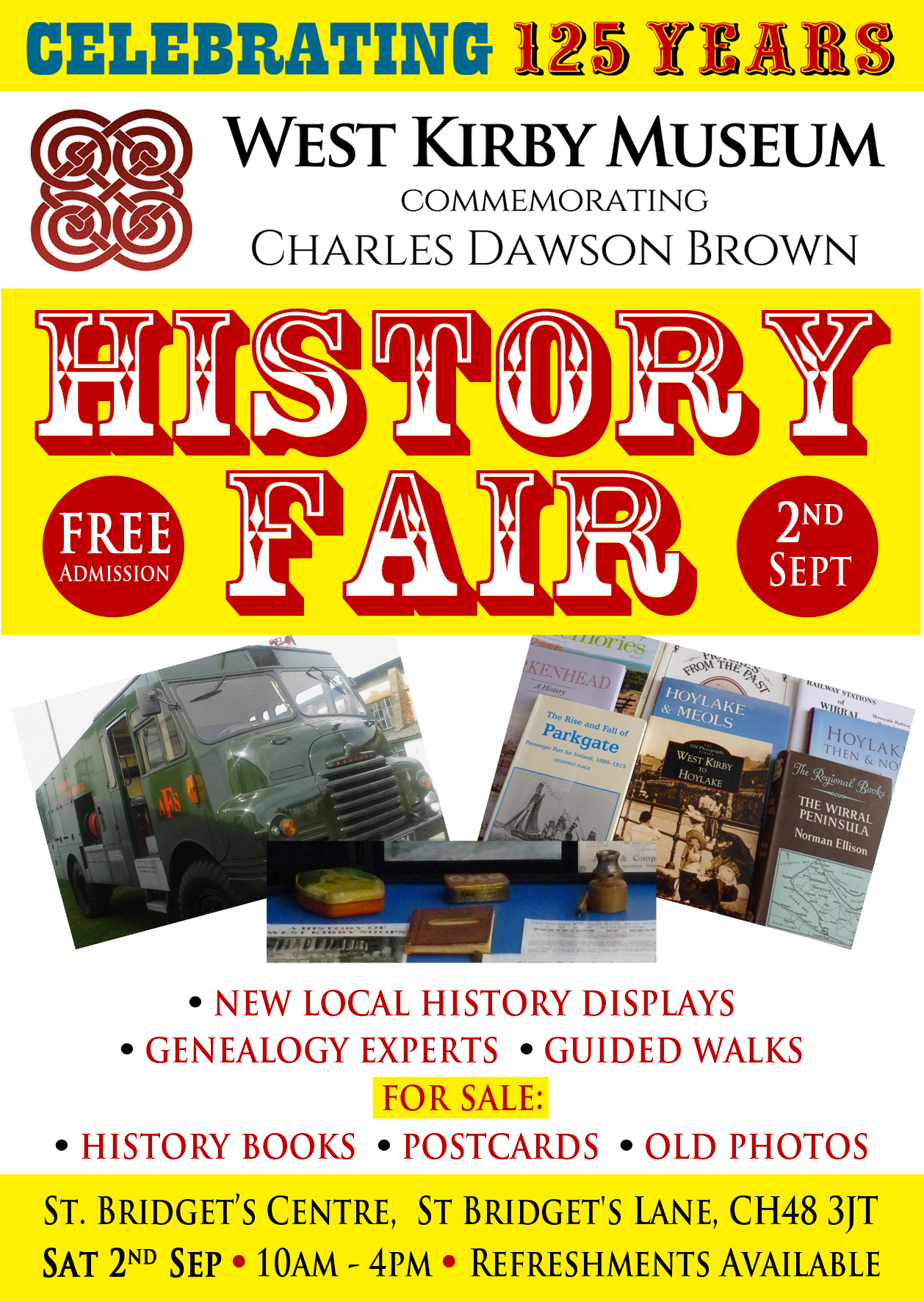 Saturday 9th September
Museum open 10am – 4pm for Earth Fest.
Friday 20th October
"Exploring the Flintshire Coast" – an illustrated talk by Lorna Jenner. Doors open 7.00 pm for 7.30 pm start.
Saturday 11th November
Exhibition Day. "West Kirby Remembers WW1"