Opening Hours
WE ARE OPEN:

EVERY SATURDAY
10am – 1pm

Mission Statement
To preserve and display the collection of artefacts covering 1000 years of history of St Bridget's church and to promote knowledge and understanding of the museum, the church and local history.
Events
West Kirby Remembers 1918 and Armistice
Saturday 10th November. FREE admission. FREE tea and coffee before 11am.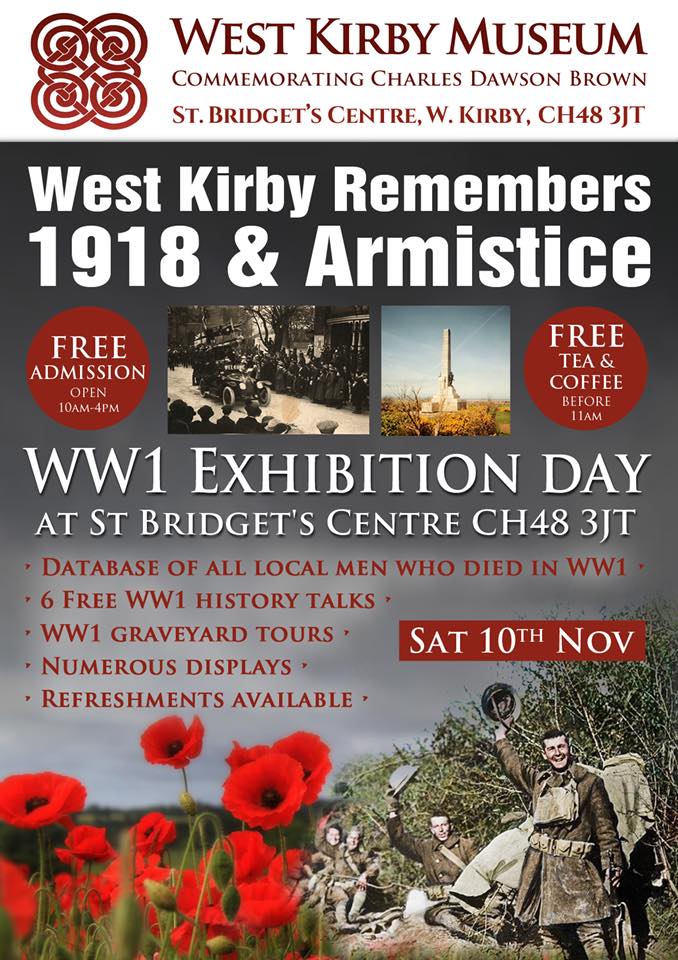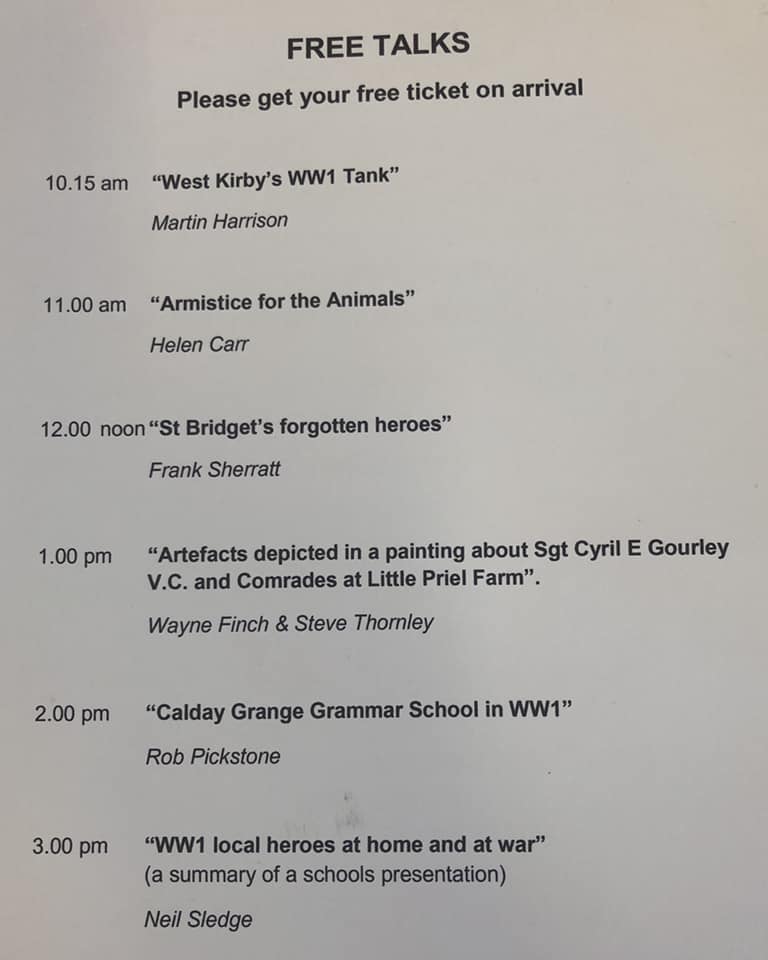 Yesterday's West Kirby - Friday 21st September
Friday 21st September at St Bridget's Centre, St Bridget's Lane, West Kirby. Doors open 7.00 pm for 7.30 pm start. "Yesterday's West Kirby - a nostalgic film tour of 20th century West Kirby" by Angus Tilston. Admission £3.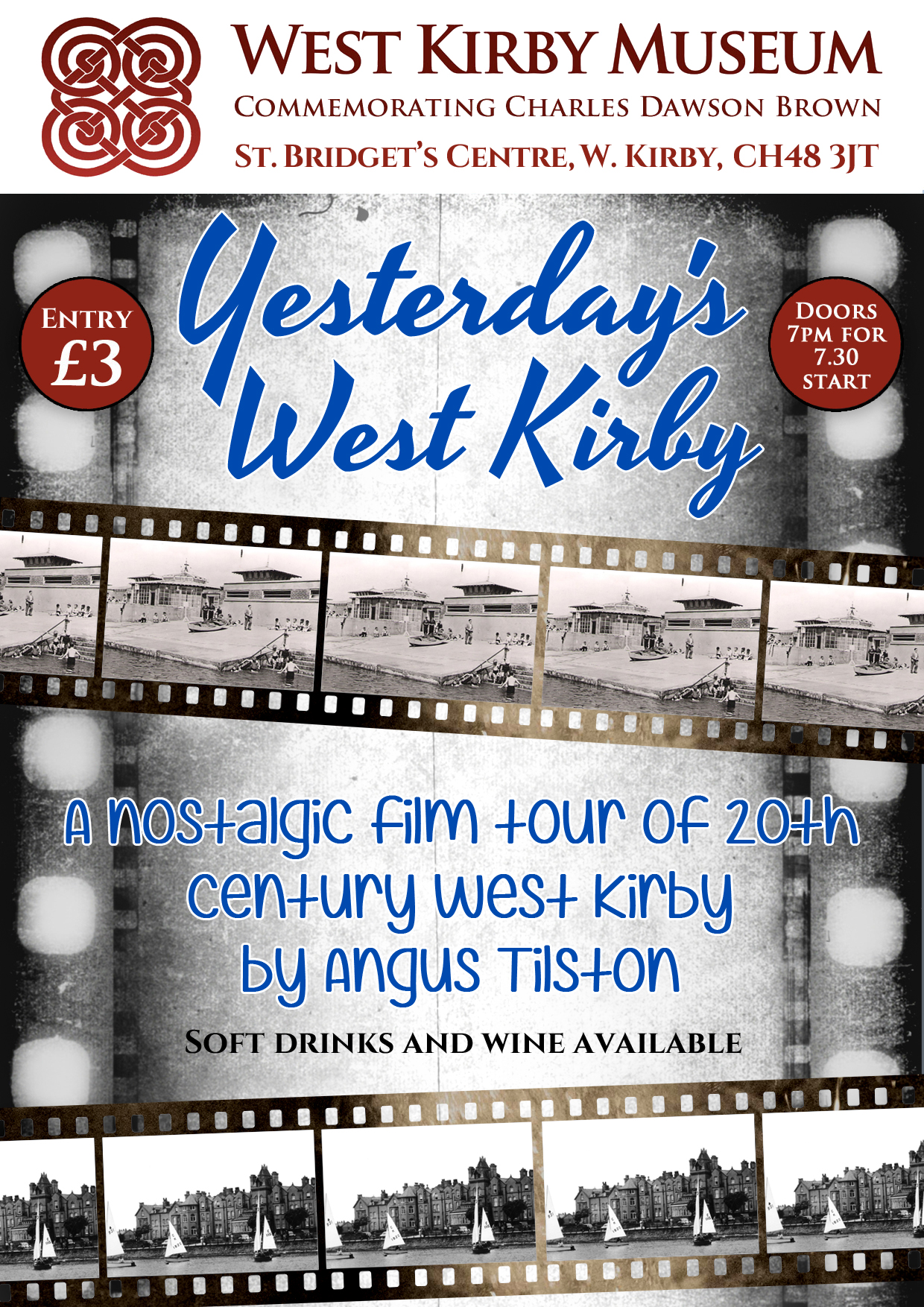 Celebrating Heritage:
WIRRAL'S HERITAGE OPEN DAYS:
6TH – 16TH SEPTEMBER 2018
This year's Wirral's Heritage Open Days Programme once again features West Kirby.
On both Saturday 8th and Saturday 15th September (10 am - 4pm) visitors can see inside St Bridget's Church, with its wonderful Kempe stained glass windows and the pre-Norman 'hogback' or visit the Museum (located in the Parish Centre), currently housing a special display on '140 years since the coming of the Railway'.
They can also join Guided Walks round Ashton Park (8th Sept) or West Kirby Old Village (16th Sept). Elsewhere in Wirral the Open Days programme offers the opportunity to see inside scores of heritage buildings or join guided walks round a wide range of historic landscapes. See: www.wirralhistoryandheritage.org.uk.