Opening Hours
WE ARE OPEN:

EVERY SATURDAY
10am – 1pm

Mission Statement
To preserve and display the collection of artefacts covering 1000 years of history of St Bridget's church and to promote knowledge and understanding of the museum, the church and local history.
Events
Talk: 'A Celebration of Bells'
Commemorating the 300th anniversary of St Bridget's bells.
Friday 31 May
St Bridget's Centre, St Bridget's Lane, West Kirby.
Doors open 7.00, 7.30 pm start.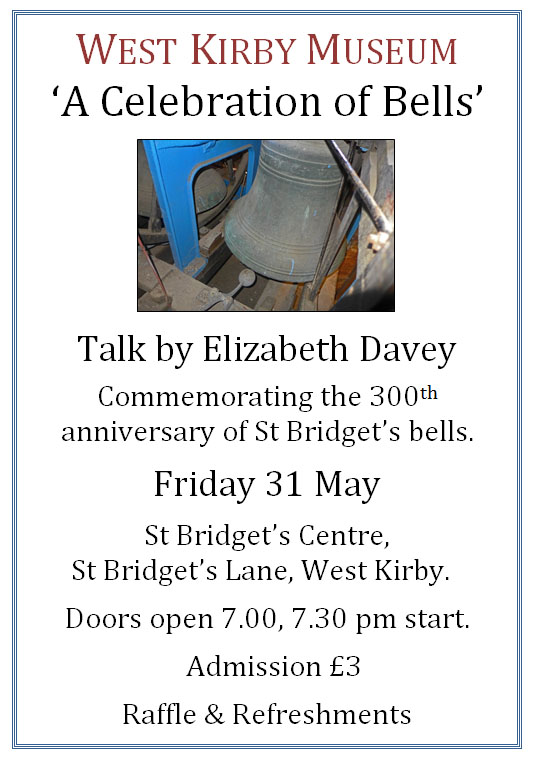 Temporary display: "A Celebration of Bells"
April to June 2019.
A talk on this subject is planned (details to be confirmed).